What You Should Know If You Have Been Involved In An Auto Accident
A car or auto injury has the potential to result in significant injuries to either a driver or an unsuspecting passenger or nearby pedestrian. From sprains to fractures to whiplash and more, Shant Wellness in Apopka, FL, Dr. Pari Limbachia and staff provide chiropractic and nonsurgical techniques to assist in the relief of acute or chronic pain caused by an auto injury.
Common Car Accident Injuries.
First, it is important to recognize that after a car accident, there is a distinct possibility that symptoms from certain injuries may take hours or days to manifest. So, you may seem asymptomatic despite the fact you sustained an injury from the automobile collision. That is why it is essential to seek medical help after a car accident, as an unnecessary delay in treatment could impact your recovery.
The injuries from an auto accident may range from simple cuts or bruises to serious, life-threatening conditions. The most common auto accident injuries typically impact the various components of your musculoskeletal system, i.e., –
Ligament tears
Whiplash
Tears to ligaments
Bone fracture/dislocation/breakage, among others.
Chiropractic Auto Injury Treatments
Choosing a chiropractor to determine if you have sustained an automobile accident provides an opportunity to treat an existing yet un-manifested auto accident injury.
Some of the available chiropractic treatments that can be used to help reduce pain/discomfort and the underlying causes -
Chiropractic Adjustments & Manipulation – these controlled, minor adjustments help to shift vertebrae to proper alignment after they may have moved as a result of the auto accident.
Acupuncture – the classic Chinese Medicine technique that seeks to open energy channels (i.e., meridians) that encourage healing and recovery.
Deep Tissue Laser Therapy – this type of complementary therapy uses specifically designed light waves that, through cellular stimulation, relieve pain and stiffness.
Massage – This complementary therapy can reduce stress, break down scar tissue, and decrease painful spasms.
Whole Body Cryotherapy – an effective treatment that is used to treat musculoskeletal injuries by reducing inflammation, improving blood flow, and more.
Rehab and Therapeutic Exercises – designed to improve strength, flexibility, and overall mobility and well-being.
Call Your Apopka, FL, Chiropractor Today.
Have you been involved in an auto accident in and around Apopka that has resulted in an injury? Dr. Limbachia and our team of chiropractic professionals at Shant Wellness can tailor an auto injury treatment plan that allows you to move with less pain. Contact our staff at 407-880-1218 or online.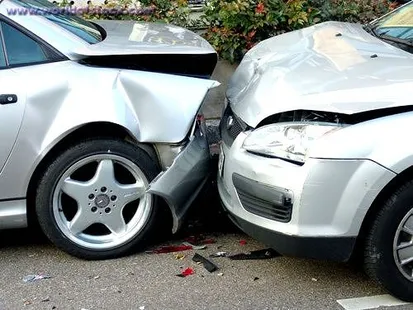 Not only are auto accidents an inconvenience and a hassle, a common redundant complaint of auto accident victims is that they don't feel like their normal selves. You may also be experiencing obvious pains and symptoms like muscle stiffness or spasm, neck pain, headaches, numbness and tingling, back pain, difficulty sleeping, irritability, memory loss, fatigue, difficulty concentrating and many other difficulties. Or worse than that, you may be injured and feel nothing at all.


Either way, did you know that auto accidents can cause post-traumatic osteoarthritis? Osteoarthritis can ruin your posture (giving you a slumped or hump back appearance). Osteoarthritis can cause the discs in your spine to degenerate and create scar tissue formation leading to chronic stiffness and the inability to move properly.

As a matter of fact...

Most Doctors Are Not Trained In The Detection Of These Hidden Injuries...
If you have been in an auto accident, you need a doctor who is trained in the biomechanics of the human body; someone who treats these injuries every day. In addition, x-rays can be taken to find out if there has been any structural damage. In our studio, we evaluate auto accident victims and make any appropriate referrals to other health care providers if needed.
Our primary responsibility is giving you the care if you need It, and submitting the required medical reports to the insurance company so your rights are protected.
If we can't help you, we will refer you to a doctor or facility that can.
If you have been in an auto accident recently, there are some important decisions you have to make. These decisions should be made very carefully.
Q: Should I See An Attorney Before I See My Chiropractor?
A: It is important to get checked out by the doctor first. That way the findings from your exam will allow you the information you need in order to decide if an attorney is necessary. If necessary, we can refer you to a reputable and qualified attorney.
Q: What If My Car Sustained Only Minor Damage?
A: Documented studies done by Charles Carroll, M.D., Paul McAtee, M.D. and Lee Riley, M.D. revealed that: "The amount of damage to the automobile bears little relation to the force applied to the cervical spine (neck) of the occupants."
In other words, the damage to the passengers is not necessarily directly related to the damage to the vehicle.
Q: If I Need Treatment For This Injury, Do I Have To Pay For It Myself?
A: No, only in very rare circumstances does the patient pay for his care as he goes. Our studio provides care "on credit" when patients are represented by an attorney. Some car insurance policies have what is called "Med Pay." This means that medical bills will be paid at 100% up to a certain limit. Our studio can assist you in obtaining this information.
Using your medical coverage should not raise your premiums.
Q: The Insurance Company Has Been Calling Me And Wants To Settle,What Should I Do?
A: Do not sign or settle until you have had us evaluate your injury for you. If you settle before your injury is fully resolved, you will be completely on your own and will have to pay out of pocket for your care.
Q: I've Been To The Hospital And My Medical Doctor, Do I Really Need to See a Chiropractor?
A: You need a doctor who focuses in the treatment and diagnosis of auto accident injuries. Usually hospitals will check vital signs, make sure there are no life-threatening conditions and release the patient with pain relief medication. They normally do not treat the underlying improper musculoskeletal biomechanics that can and often do lead to future pain. If you are still having problems, you should get a second opinion.
If your M.D. has given you pills, you must understand that pills do not correct structural or soft tissue damage. There are special therapies designed for that, and we offer these modalities at our studio.
Q: Does Your Care Hurt?
A: Absolutely not. The care is very gentle and quite soothing. Most patients can hardly wait to get their care.
Q: Is The Care Safe?
A: Yes, extremely. Particularly when compared to the side effects from medication.